Reasons Why Moving to Frisco, Texas Is The Next Big Thing
Posted by Chad Smith on Monday, June 17, 2019 at 8:00 AM
By Chad Smith / June 17, 2019
Comment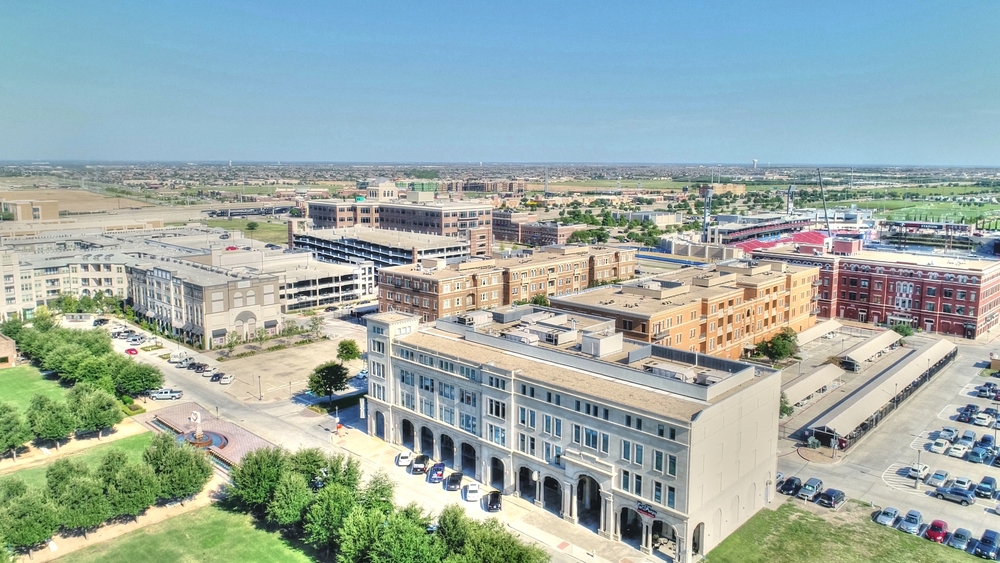 Looking to relocate soon and want to start your life anew in a place that provides plenty of opportunities and leisurely activities? Why not check out the variety of homes for sale in Frisco, Texas?
If you want to move into an area that can help you achieve your career goals, and that will be better for your family in terms of quality of living and education, then Frisco will not disappoint. After all, it bills itself as the best place to live in America!
Below are just a few reasons for why this part of the US is a great option for your next move.
Frisco Is Central and Growing
Just about thirty years ago, Frisco used to be a sleepy town with 6,500 residents. Now, the city is booming, with approximately 180,000 people that call it home. The local economy is thriving, with many big companies that have moved in and run their headquarters and offices in the city. Among these are Gearbox Software, Oracle, and T-Mobile.
This means that job opportunities in the area are on the rise. If a solid career is what you are looking for, then Frisco is definitely an ideal choice. The growth of the city is sure to spur new developments that will provide further employment for a wide variety of job seekers in the city.
The growing population of Frisco also means that you can find plenty of start-up business opportunities. If you have the entrepreneurial spirit, then the area could be a great place to start your own venture. You will have the opportunity to cater to the needs of the current and upcoming residents while growing your business.
Plenty of Reasonably Priced Homes for Sale in Frisco
Aspiring homeowners can find a plethora of property options in the area, fitting mid to high-range budgets.
The estimated median value of houses or condos in Frisco is around $369,900 in 2016. Detached houses often sell for around $367,883 while townhouses and other attached homes are priced around $260,182. You can also find mobile homes that are valued at about $108,000. As for the area's median rent, it was valued at $1,372 in 2016.
Considering that the estimated household median income for the same year is $124,829, you can see that houses here are reasonably priced compared to other well-known and growing cities in the country.
High Quality of Life
Although the cost of living in Frisco is around 30% higher than the national average, the city makes up for that by providing a considerably high-quality lifestyle. So, if one of the main reasons you are relocating is to enjoy the pleasures and advantages of a modern city, then Frisco is the place for you.
Groceries in the city are more affordable, at 7.4% less than the national average, which can definitely benefit any household's budget. Health services are also 3.1% cheaper than the US average according to this cost of living index. Therefore, while housing may cost more, there remain numerous benefits for moving to Frisco.
There is also the chance that if you invest wisely in city property, you can turn a tidy profit in the next few years considering Frisco's steady growth.
Best Place to Live in America
Frisco, TX is a lovely city for individuals pursuing their career goals or families that wish to plant their roots and prepare for the future. In fact, it was named by money.com as the "#1 Best Place to Live in America."
When it comes to food and entertainment, there are a wide variety of options to choose from. Head over to Strikz Entertainment Center or the National Videogame Museum for a wonderful day out with friends and family.
There are also a lot of bars and clubs in the city that will provide you a great night out. Historical and natural attractions, such as the Arbor Hills Nature Preserve and the Museum of the American Railroad, are also available around Frisco. Sporting, music, and other entertainment events happen regularly.
As for education, Frisco has top-quality public schools with more than 70 campuses boasting some of the highest graduation rates in the country. High-level art, sports, and technology programs are also boasted by the city's schools and local business sponsors.
Consider Moving to Frisco Today
With scores of reasonably priced, quality homes for sale and all that the city has to offer, moving to Frisco is less a leap of faith and more of a step forward. Are you ready to begin a better life in Frisco? Contact the Chad Smith Real Estate team, or check out our Frisco page for real-time listings!